Trailblazing legacy
For over half a century, LeSportsac has stood as a pioneering force, deeply rooted in the heart of New York City. Since its inception, this iconic brand has exemplified unwavering relevance, seamlessly adapting to the changing times, and reflecting the spirit of each passing decade. With a rich history that spans over 50 years, LeSportsac has become synonymous with stylish functionality, capturing the imagination of fashion-conscious individuals worldwide.
As the world evolved and fashion trends shifted, LeSportsac was there, consistently pushing boundaries and redefining the concept of practical luxury. From its humble beginnings as a niche handbag manufacturer, the brand rapidly gained recognition for its innovative designs, incorporating vibrant patterns and lightweight, durable materials. With a keen eye for fashion and a commitment to meeting the needs of an increasingly mobile society, LeSportsac created a new category of accessories that seamlessly combined style, versatility, and utility.
Through the years, LeSportsac has evolved alongside the ever-changing desires and lifestyles of its customers. It has consistently anticipated the demands of a fast-paced world and delivered with unwavering passion. From the swinging seventies to the vibrant eighties, and into the digital age, LeSportsac has left an indelible mark on the world of fashion, becoming an integral part of the cultural fabric of each era.
As we embark on a journey through LeSportsac's remarkable history, we will discover the visionary individuals, groundbreaking designs, and defining moments that have shaped the brand into the powerhouse it is today. From its New York City origins to its global influence, LeSportsac continues to captivate and inspire, carrying the legacy of its founders' entrepreneurial spirit into the future.
Join us as we delve into the captivating story of LeSportsac, where fashion, function, and forward-thinking converge to create an enduring legacy that has transcended time and continues to inspire generations.
Our History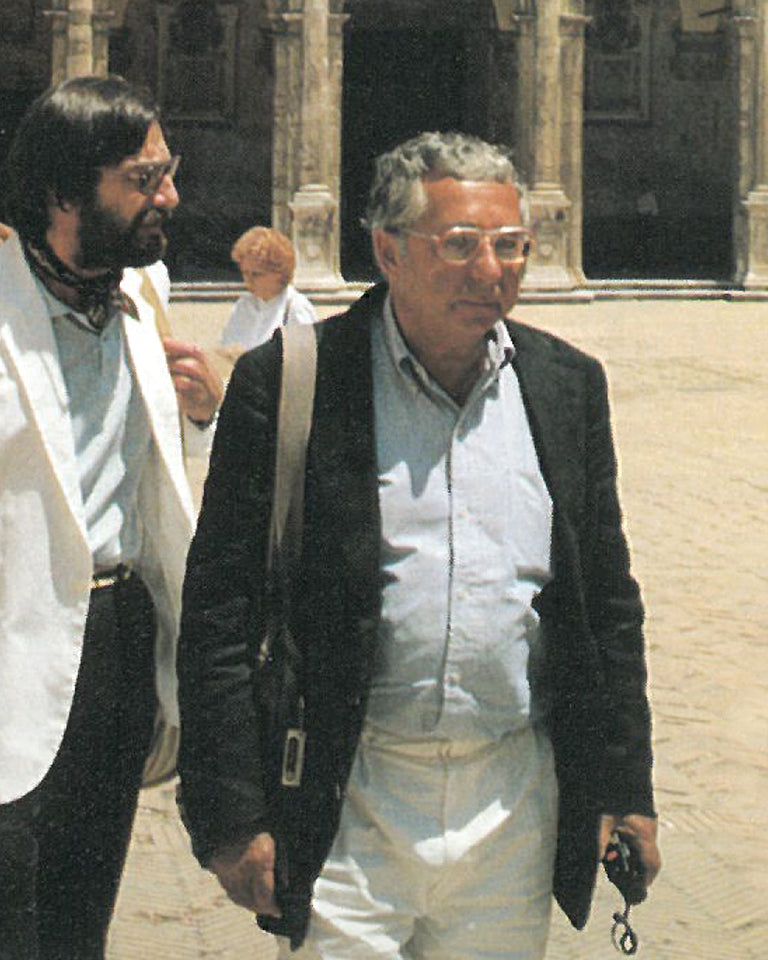 January 31, 1974
New York City
Founded by New Yorkers Melvin and Sandy Schfiter, LeSportsac emerges to pioneer the world of functional fashion with a vision to make a new versatile, lightweight, and unisex bag for both men and women.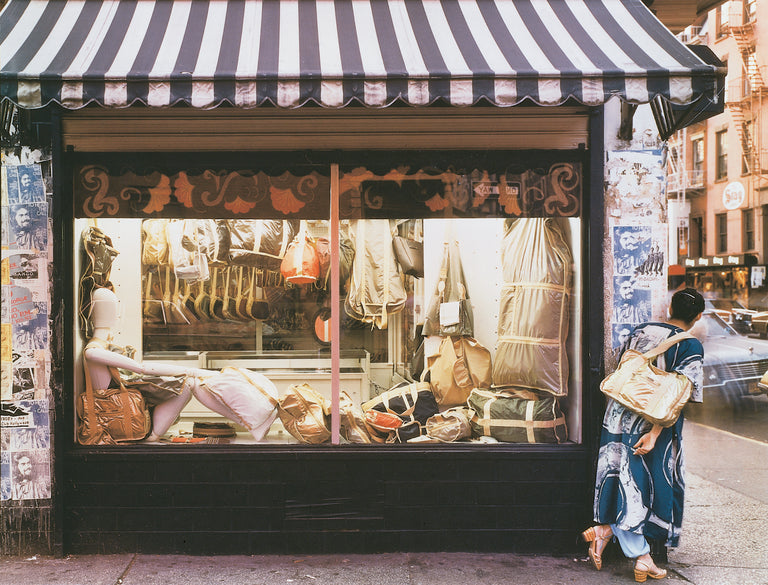 1974
A Store is Born
LeSportsac opens its first store in New York's Greenwich Village, gaining recognition for its innovative use of ripstop nylon fabric, a durable light material that was originally developed for World War II parachutes, and widely used for spinnaker sails on racing yachts.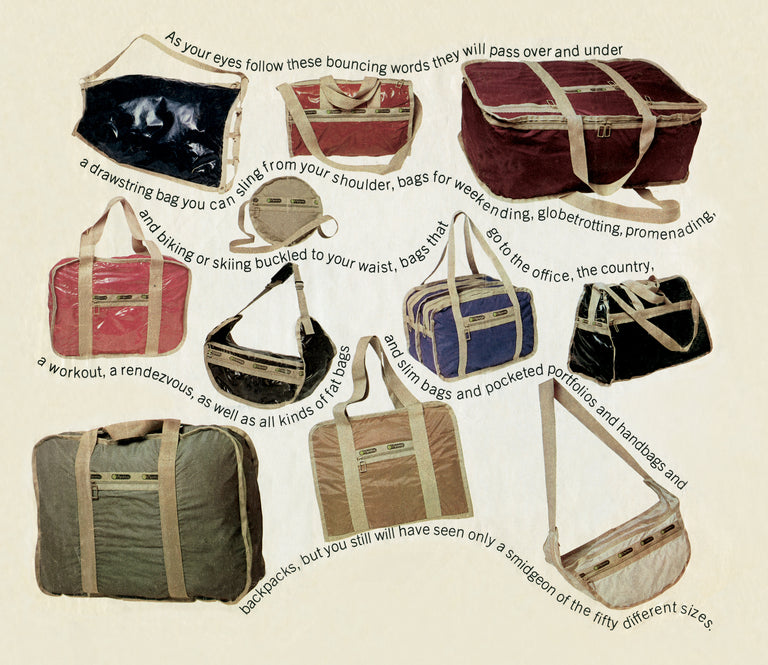 1976
Simple, Functional & Iconic
Gaining popularity, the brand introduces simple, yet iconic designs such as the Everyday Bag, The Classic Hobo, and the Weekender Bag that remain popular today.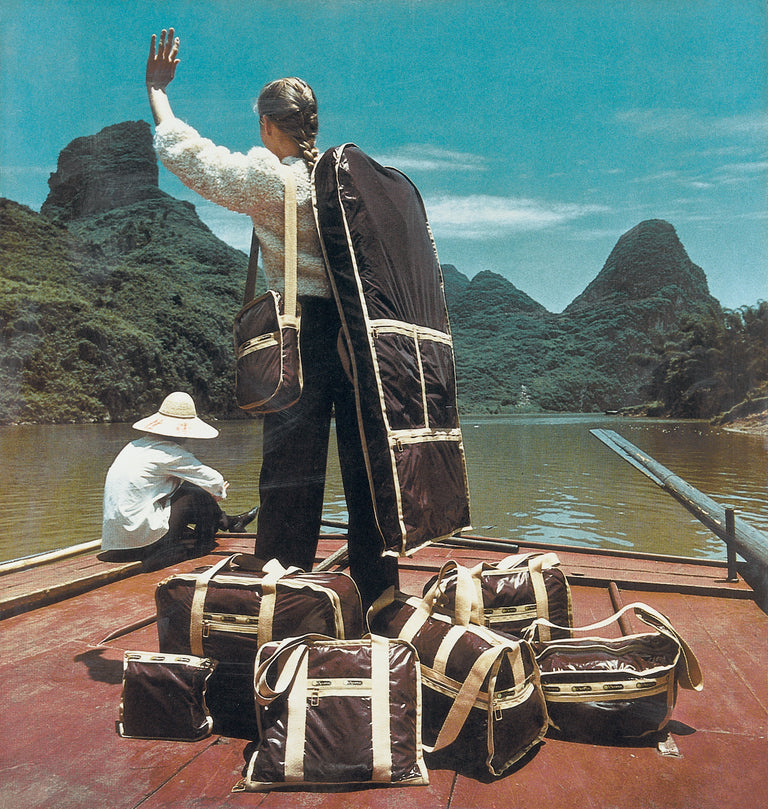 1977
A Footprint in SOHO
LeSportsac launches its first national Ad Campaign, expanding its footprint with a second store in NYC's SOHO.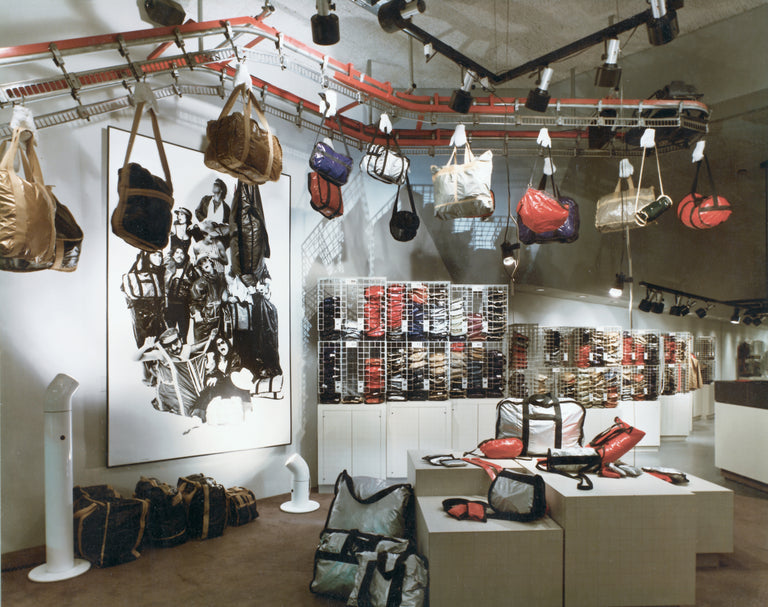 1979
East Coast To West Coast
LeSportsac opens in Los Angeles, California - gaining popularity for versatile and durable bags, using their distinctive ripstop nylon fabric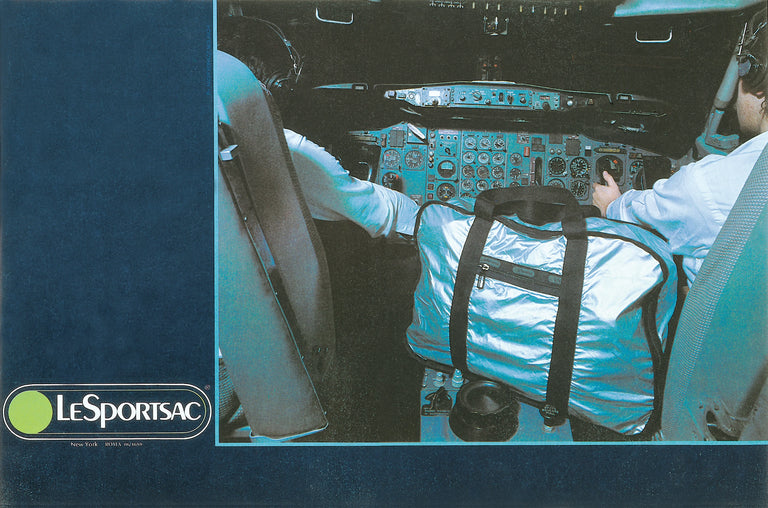 1982
A Global Presence
You can purchase LeSportsac in Saipain, Sardinia, St. Tropez, St. Maarten, Ishcia, Isla Margarita, Unuzuki, Guam, Gsstad, Singapore, Cap Ferrat, Kyoto, Andorra, Anchorage, Bruges, Bangkok, Hong Kong, Dublin, and places in between…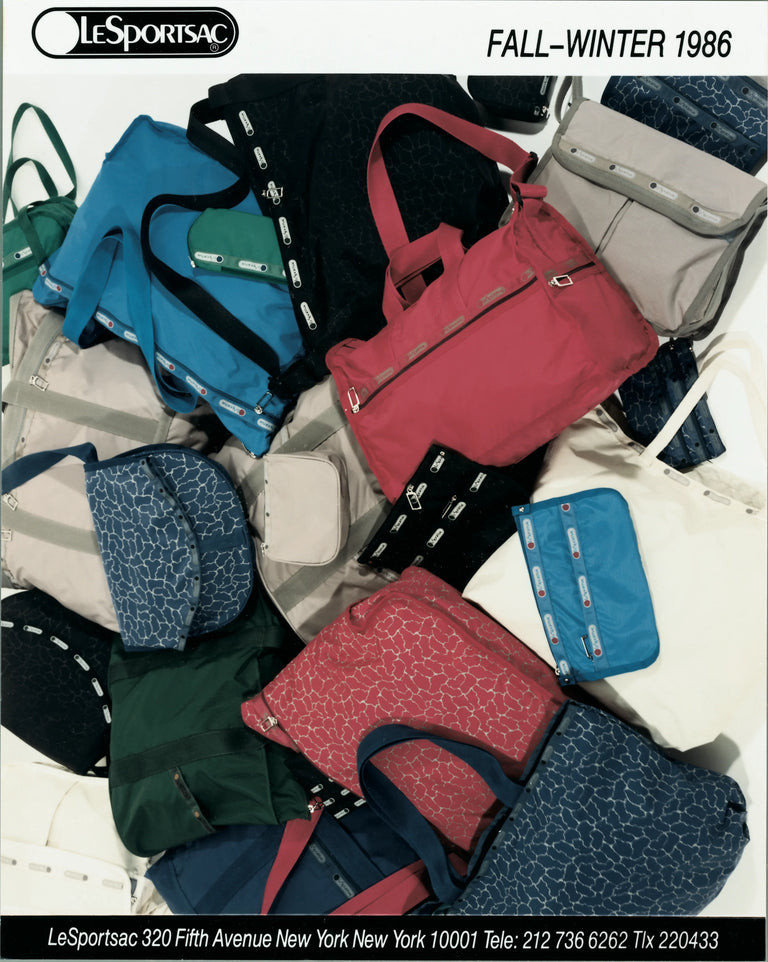 1986
Durability Meets Accessibility
The combination of brightly colored durable ripstop products and accessible price points fuel growth throughout the decade, being sold in department stores such as Bloomingdale's and Saks Fifth Avenue.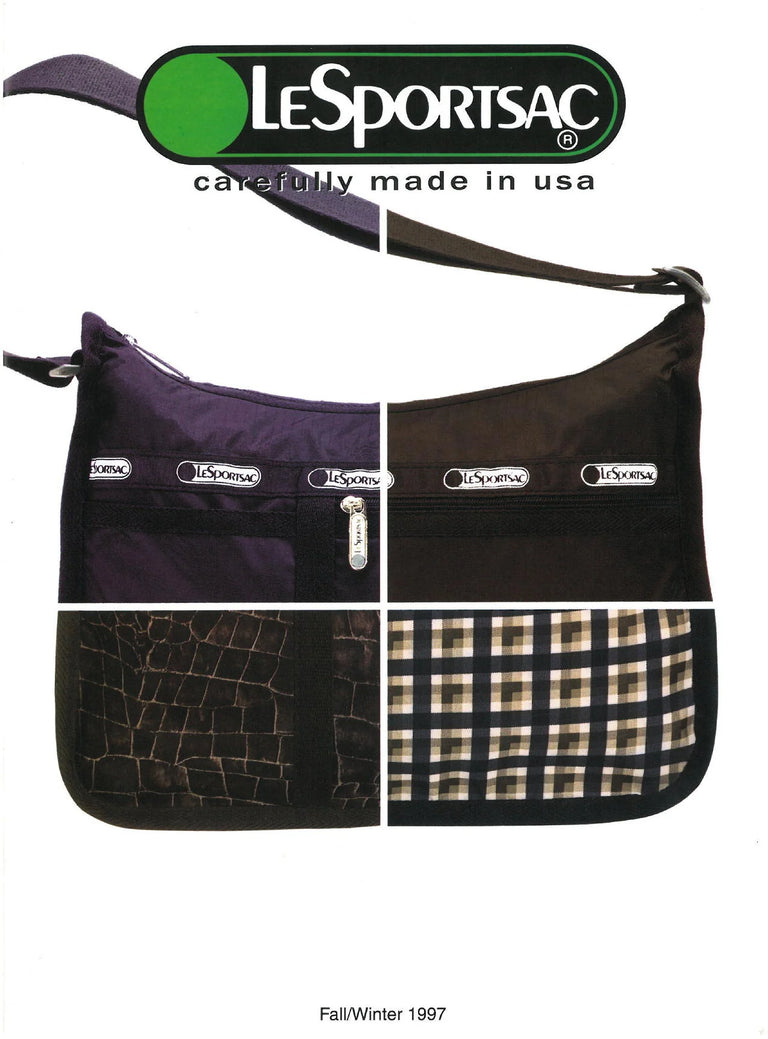 1997
A New Era of Fashion
Founders Melvin and Sandy Schifter transition management of the brand to their son, Tim Schifter who refocuses the brand towards fashion at its 25th Anniversary - launching a new program of prints and patterns that lays its mark on cultural trends.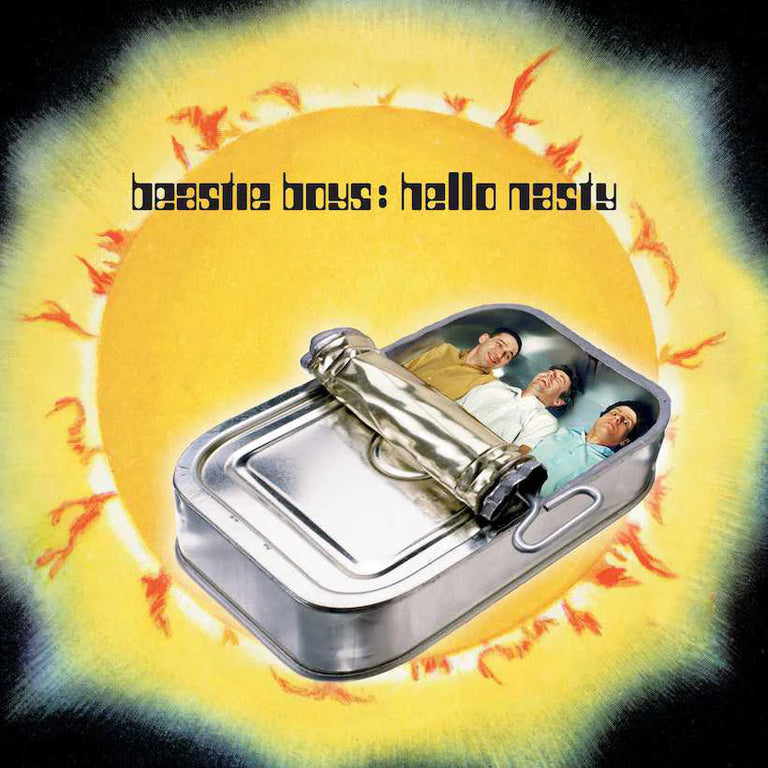 1998
LeSportsac X Beastie Boys
LeSportsac hits the air waves in the Beastie Boys song "Unite" -  "I keep all my rhymes in my LeSportsac"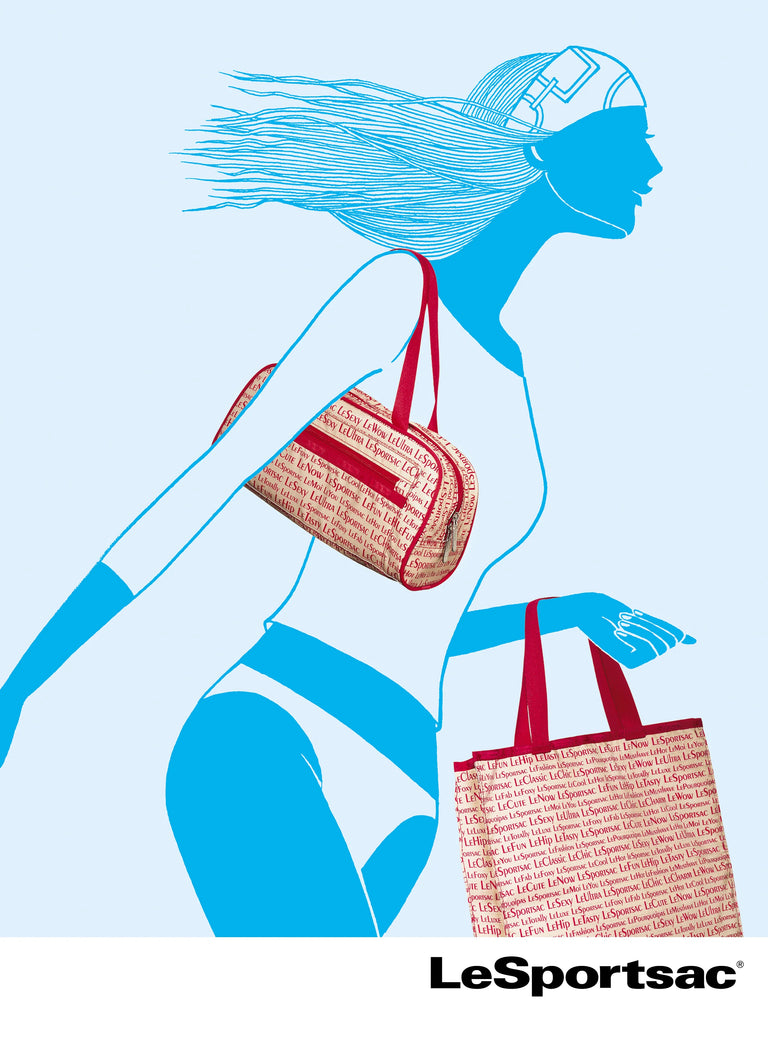 2001
 Culture Meets Creativity
LeSportsac pioneers innovative collaborations, captivating the world of fashion with projects with Jonathan Adler in 2001, Diane Von Furstenberg in 2002, the cult-favorite show, The O.C,  tokidoki, in 2006, and Stella McCartney in 2008.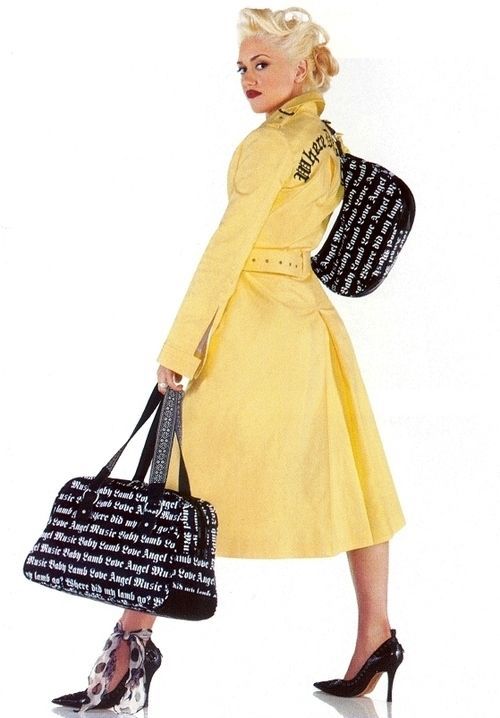 2003
L.A.M.B x LeSportsac collection
LeSportsac launches an unconventional creative partnership with Gwen Stefani. Vibrant prints, eye-catching hardware and luxurious functionality mesmerized fashion enthusiasts and served as a catalyst for Gwen Stefani's venture into creating her own L.A.M.B line.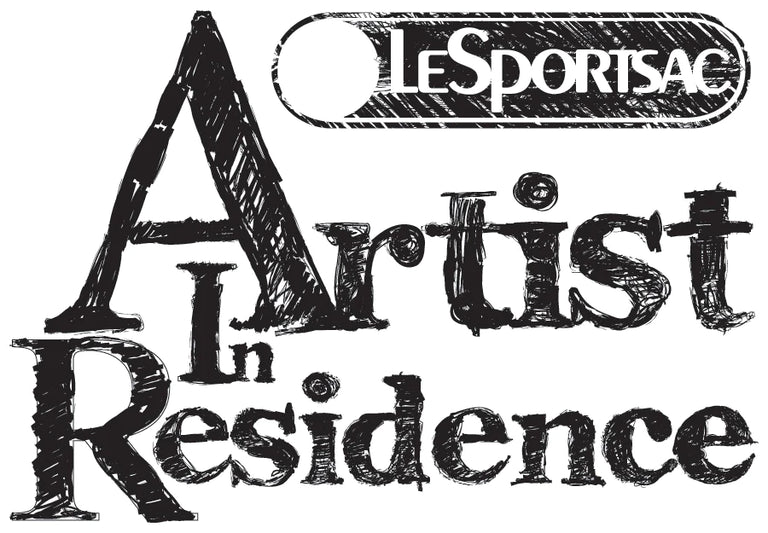 2010
Artist in Residence
With a focus on creativity and culture, LeSportsac launches the Artist In Residence series to highlight creatives – giving them a place to make their imprint though designs and prints each season.
2012
Fashion Forward Collaborations
Noteworthy fashion collaborations continued with Liberty of London, Paul & Joe, Swarovski, Dylan's Candy Bar, Olympia Le-Tan, Lily Pulitzer and Alber Elbaz of Lanvin.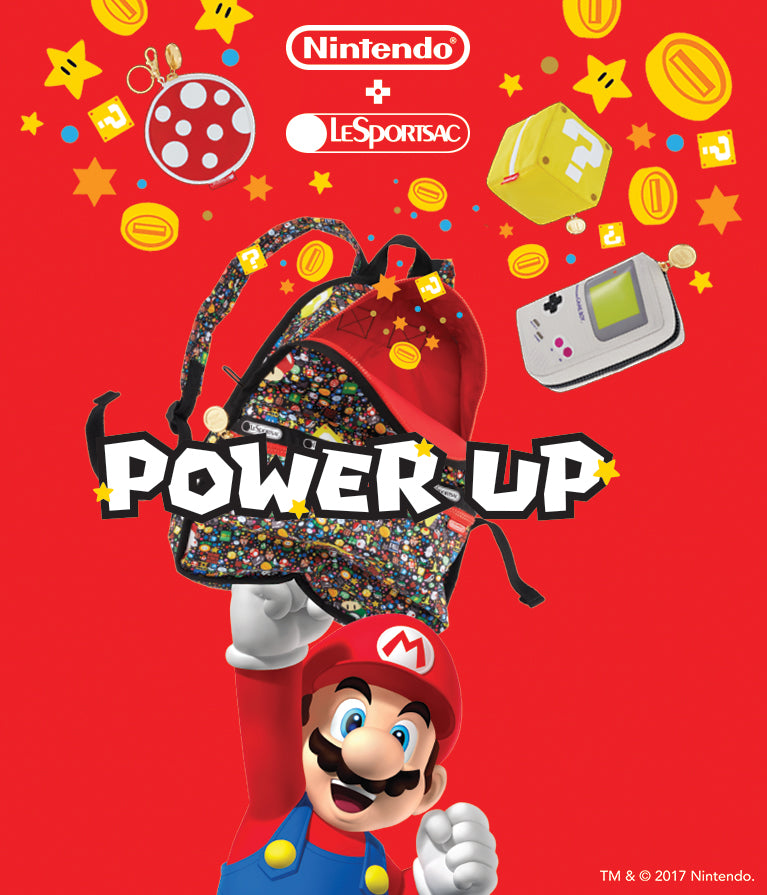 2015
New Iconic Connections
After a fan frenzy in the 2000's with tokidoki, this decade saw the expansion of a new category of collaborations; whimsical characters, with icons such as Disney, Pixar, Nintendo, Barbie, Hello Kitty, and the return of tokidoki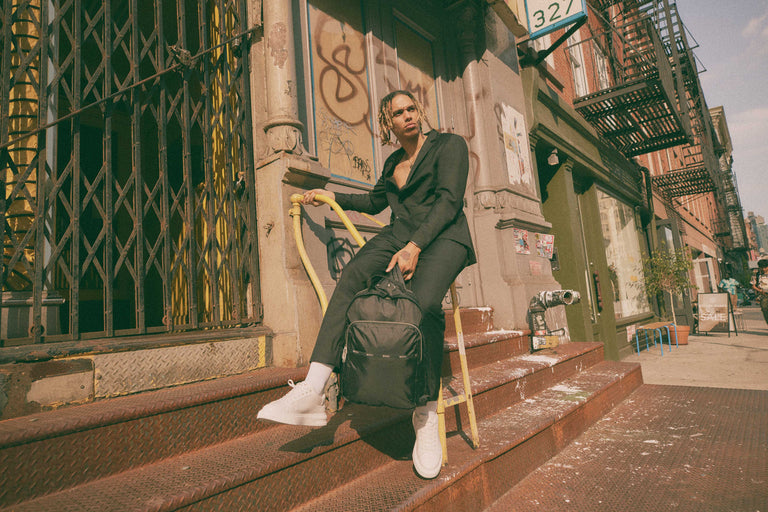 2016
The Essential Collection
Continued innovation through materials and design gives rise to the new Essential Collection - a simple, but elevated series constructed with Japanese micro-ripstop and celebrating versatility and functionality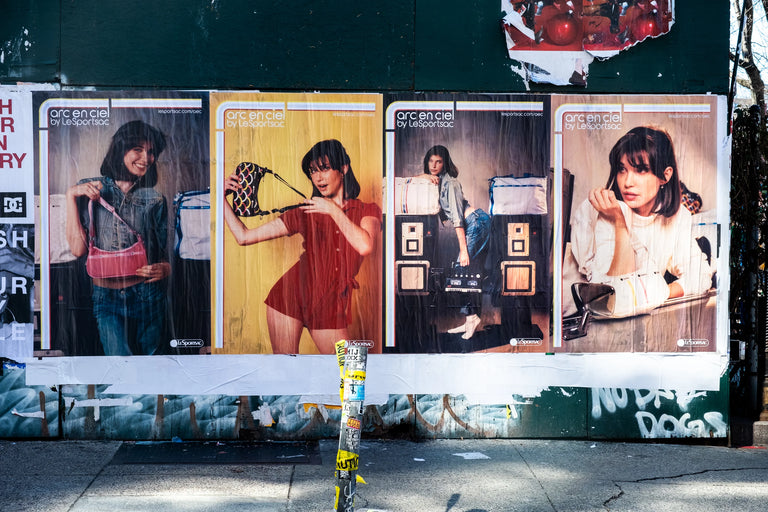 2020
Arc En Ciel Launch
At the beginning of the pandemic, Arc En Ciel is launched as a premium 8 season exploration capsule with Rowing Blazers' Jack Carlson to explore twists between the past and future.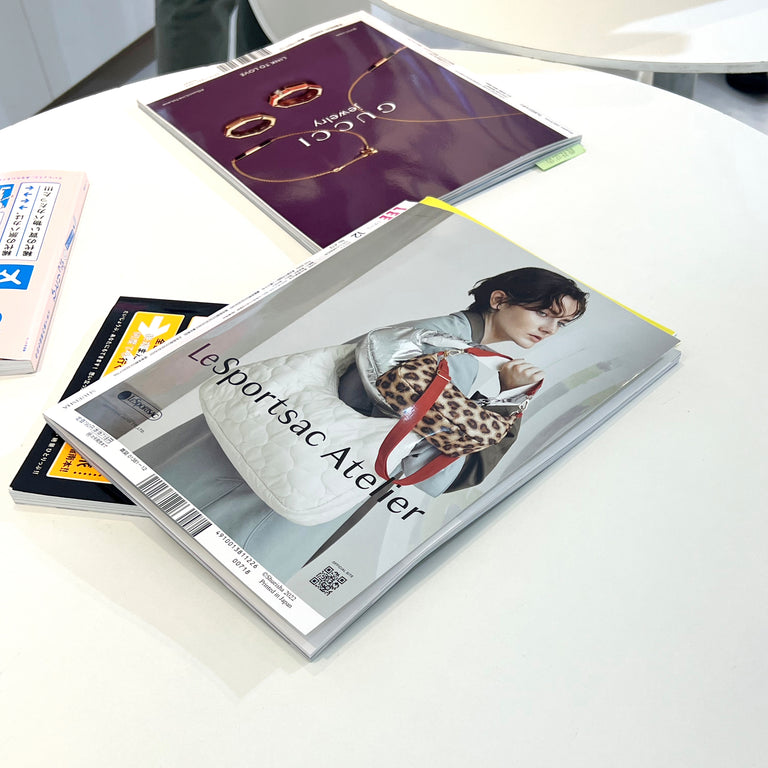 2021
LeSportsac Atelier
LeSportsac Atelier launches creating an ongoing capsule concept conceived between LeSportsac's NY Creative and LeSportsac's long time partner in Japan pushing new boundaries of exploration.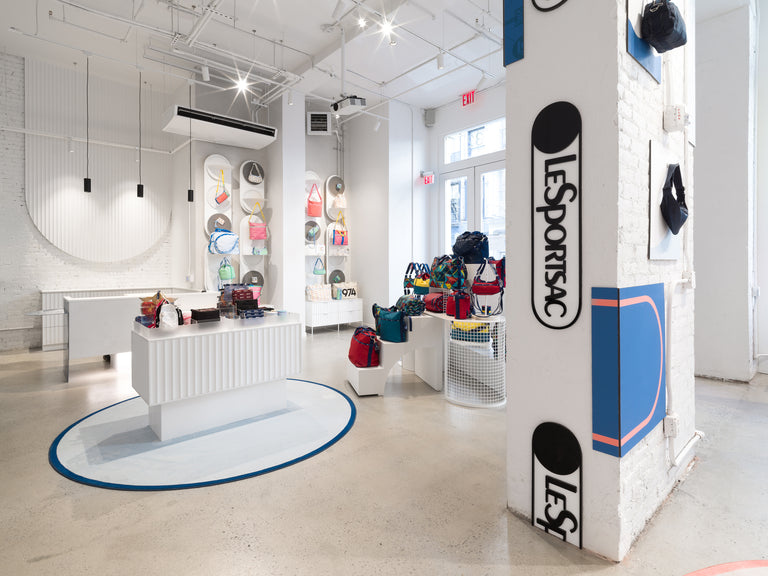 2022
SOHO: A New Chapter Begins
Embracing their NYC roots,LeSportsac launches a combined Creative Studio, Design HQ and Flagship Retail store at the epicenter of culture and creativity in SoHo at 32 Greene Street.