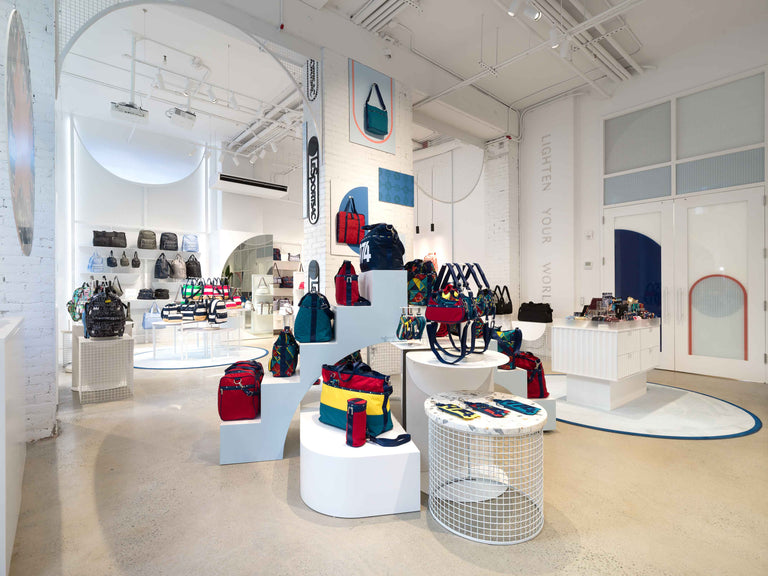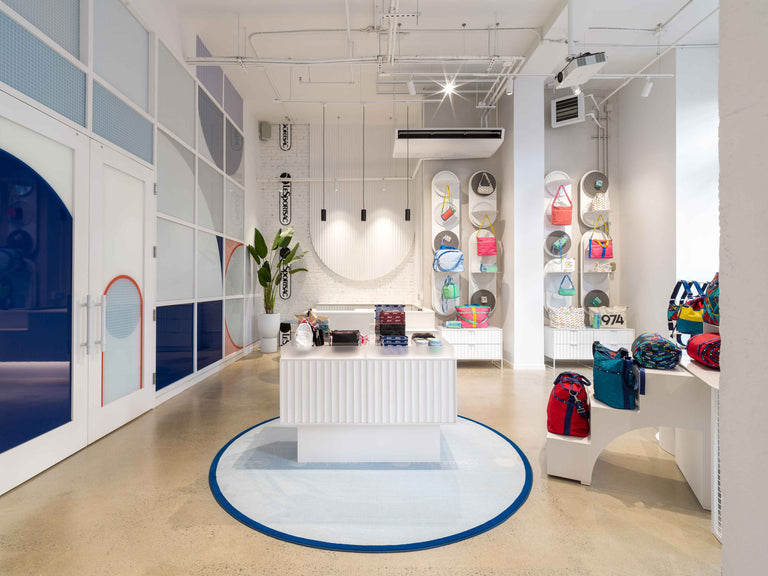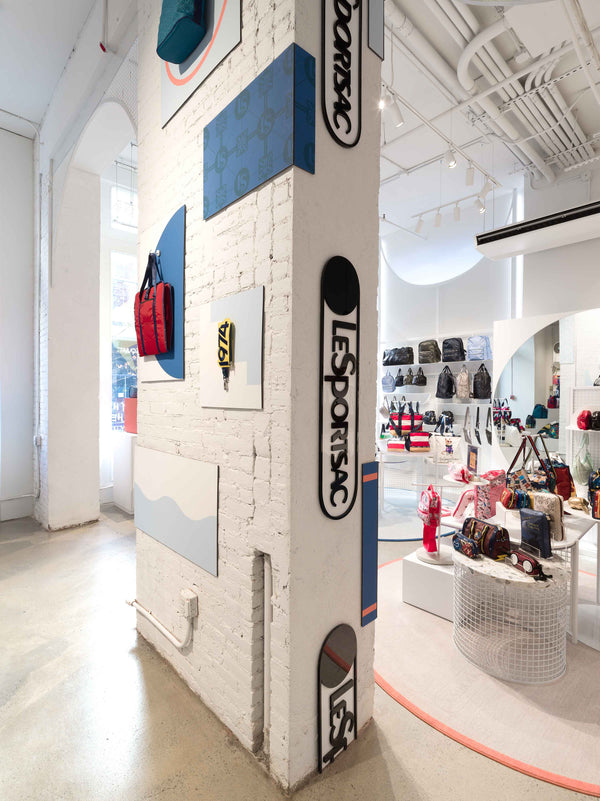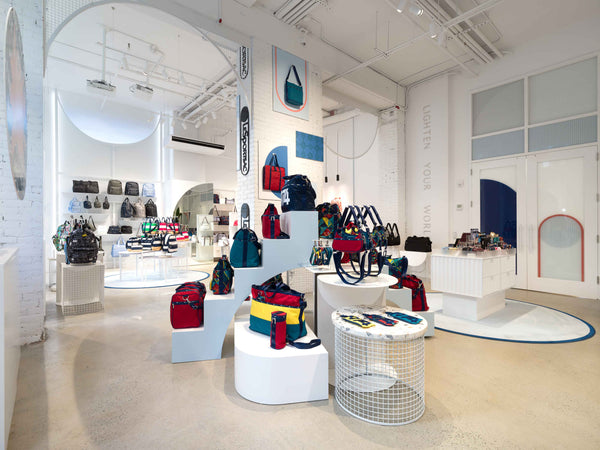 The city that never sleeps, New York City, has always been the epicenter of groundbreaking fashion. Within the tapestry of its vibrant fashion scene, one brand has been consistently leaving indelible marks - LeSportsac. Born amidst the creative vitality of New York City in 1974, the brand now unveils an exciting new chapter at 32 Greene Street, SOHO. This location is an embodiment of the avant-garde spirit LeSportsac is known for, and much more.
The brand new space, stretching over a vast 5,500 square feet, speaks volumes about the brand's vision for the future. It's not merely a flagship store, but a transformative, light-filled world that draws visitors into an immersion of the brand's creative essence. The lightness theme extends throughout the space, creating a visual representation of the brand's commitment to lightness in design and material.
Right from the moment you step into this stylishly designed, ultra-modern facility, you're introduced to a retail experience unlike any other. It is not just about shopping; it is about embarking on a voyage of discovery – understanding the ethos of the brand, appreciating the aesthetics, and celebrating its New York heritage.
However, what makes this facility exceptional is not just the light-drenched retail space, but what lies hidden behind the feature wall – the LeSportsac design studio. Enclosed within forty-foot-high ceilings, this is where the magic truly happens. Housing the global creative team, brand management, global marketing, and US-based leadership, this space is the pulsating heartbeat of LeSportsac's innovation.
Paying homage to the tradition of NYC's Soho creative community, this space blends commerce and design, fostering a harmonious coexistence. With a state-of-the-art content production studio, the creative and business aspects of LeSportsac intertwine seamlessly, underscoring the brand's commitment to innovation and forward-thinking design.
This inventive space at 32 Greene Street is not just a reflection of LeSportsac's past but a beacon for the brand's direction over the next decade. More than a retail store, it's an immersive journey into the heart of LeSportsac, a brand that has been intrinsically tied to New York's creative scene since its inception.
For those deeply embedded in the fashion industry, press, and potential customers alike, a visit to 32 Greene Street offers more than an opportunity to engage with LeSportsac's product range. It's an invitation to experience a legacy of design and innovation firsthand, to see where the future of fashion is being shaped, and to be a part of the ongoing LeSportsac story.
For fashion enthusiasts and industry insiders who have followed the brand's journey thus far, this is an exciting new era, one that honors its rich heritage while paving the way for its future. If you are around the city, make sure to experience the innovative world of LeSportsac at 32 Greene Street, a space that is much more than a store – it's a vision, a direction, a promise.
For Press Appointments or to request a walk through – please email pr@lesportsac.com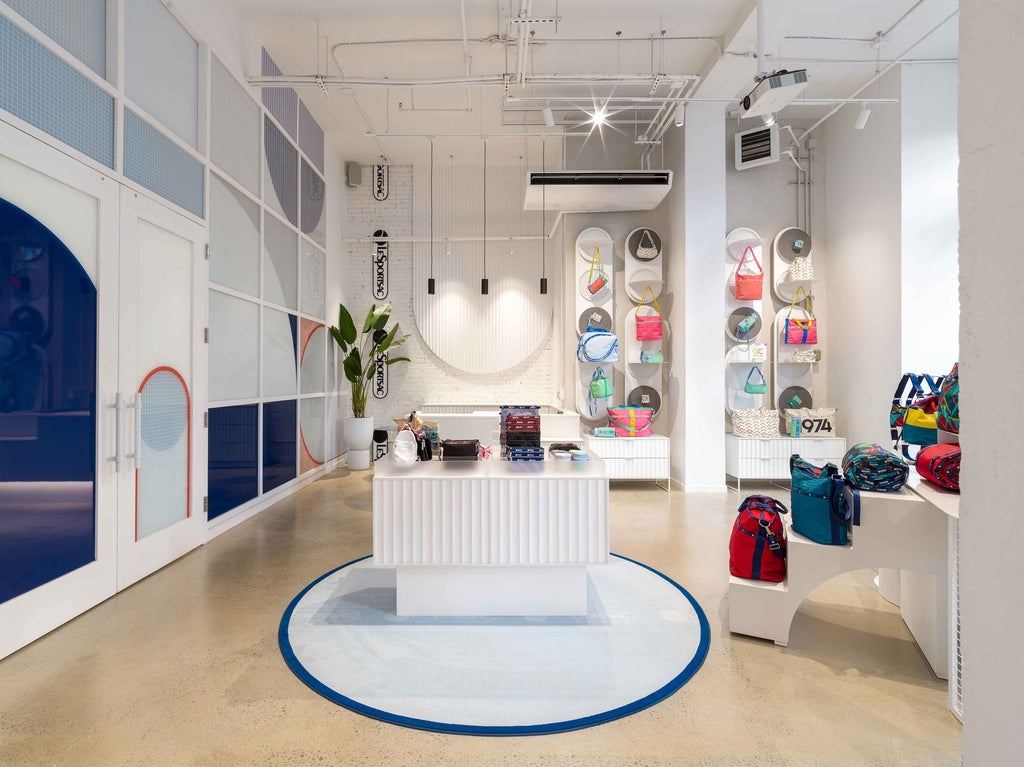 32 Greene St,
New York, NY 10013

Telephone: 212 736 6262
Email: soho@lesportsac.com

Mon — Sat: 11 AM - 7 PM
Sun: 12 PM - 6 PM

Contact Us