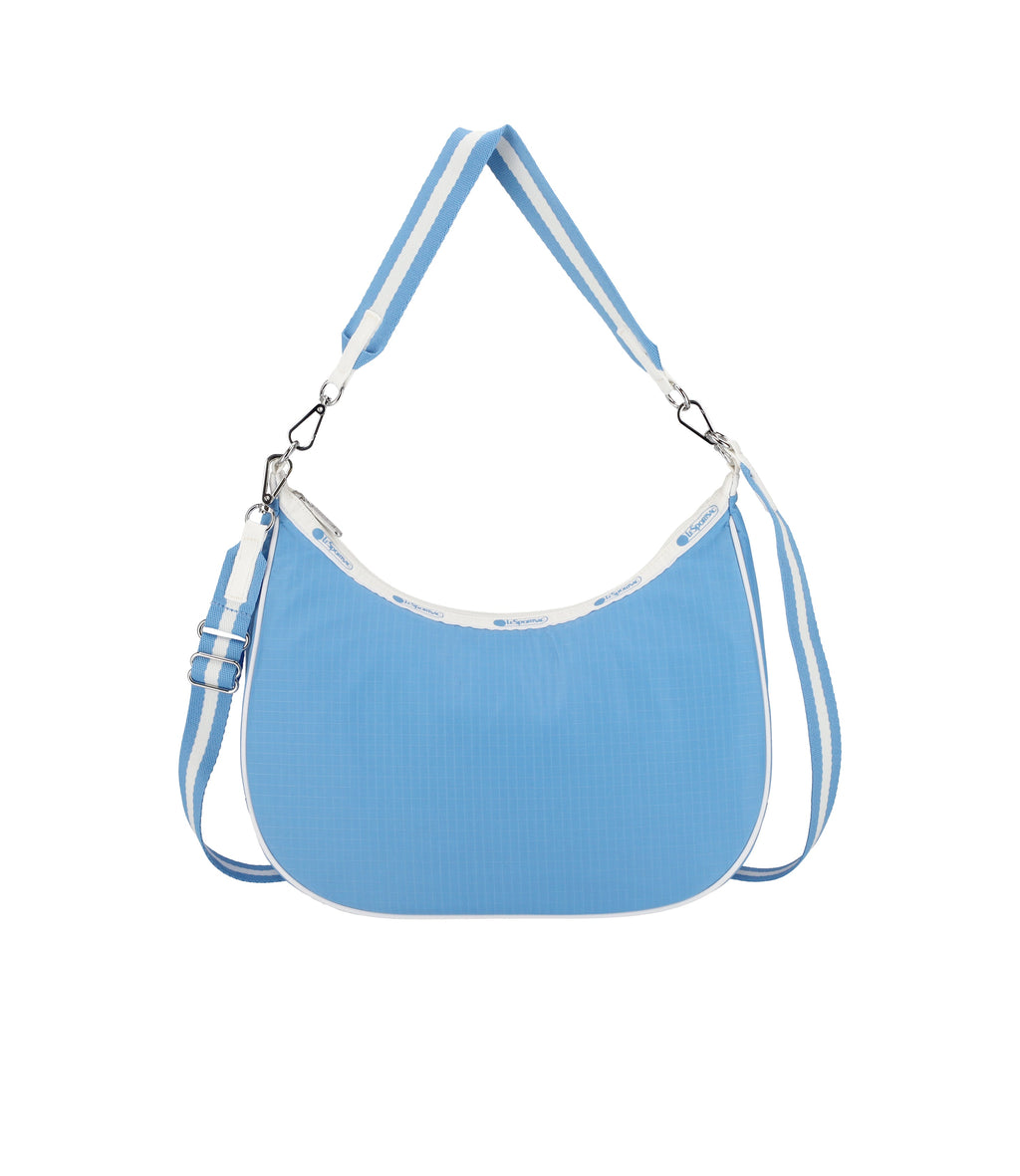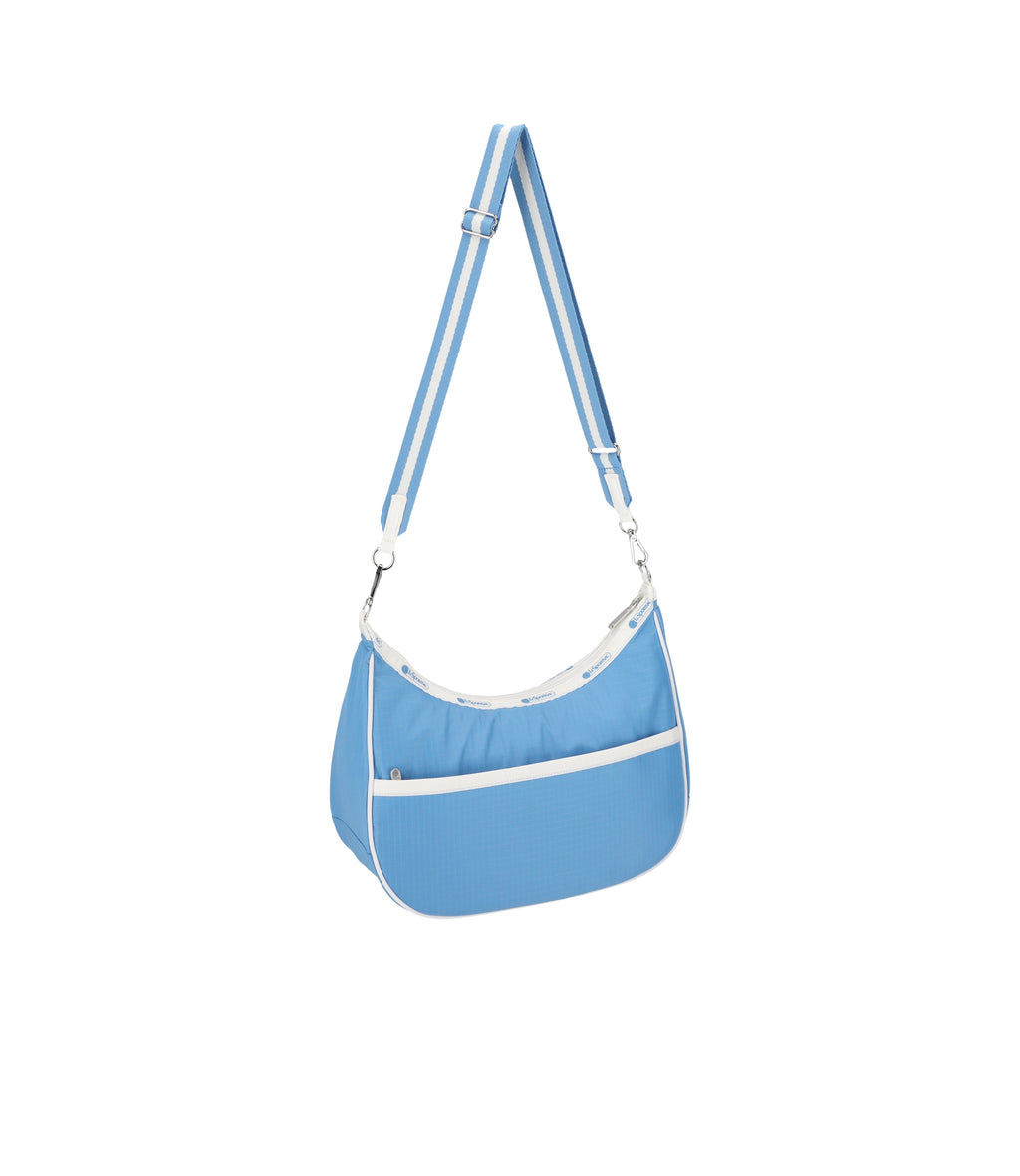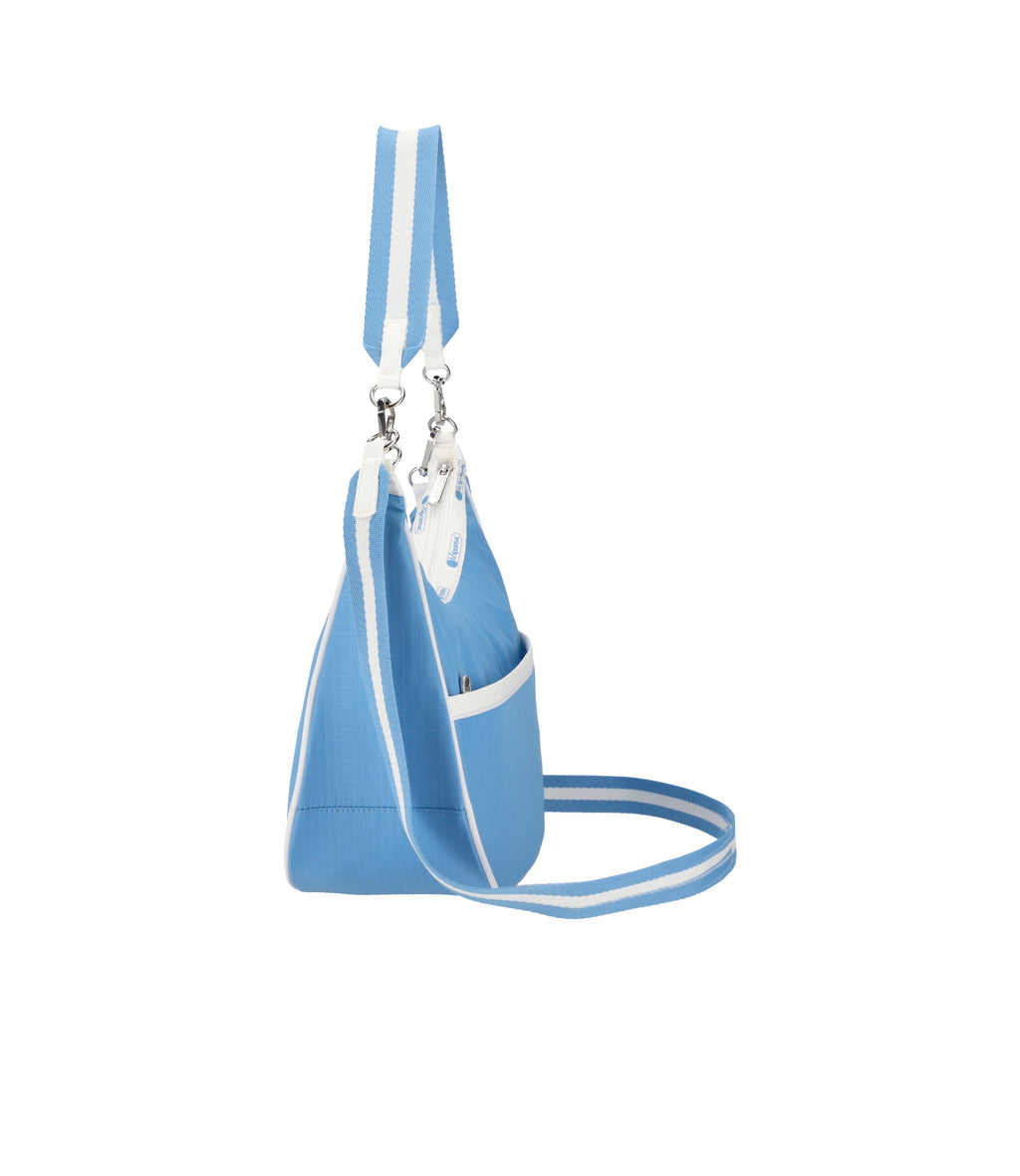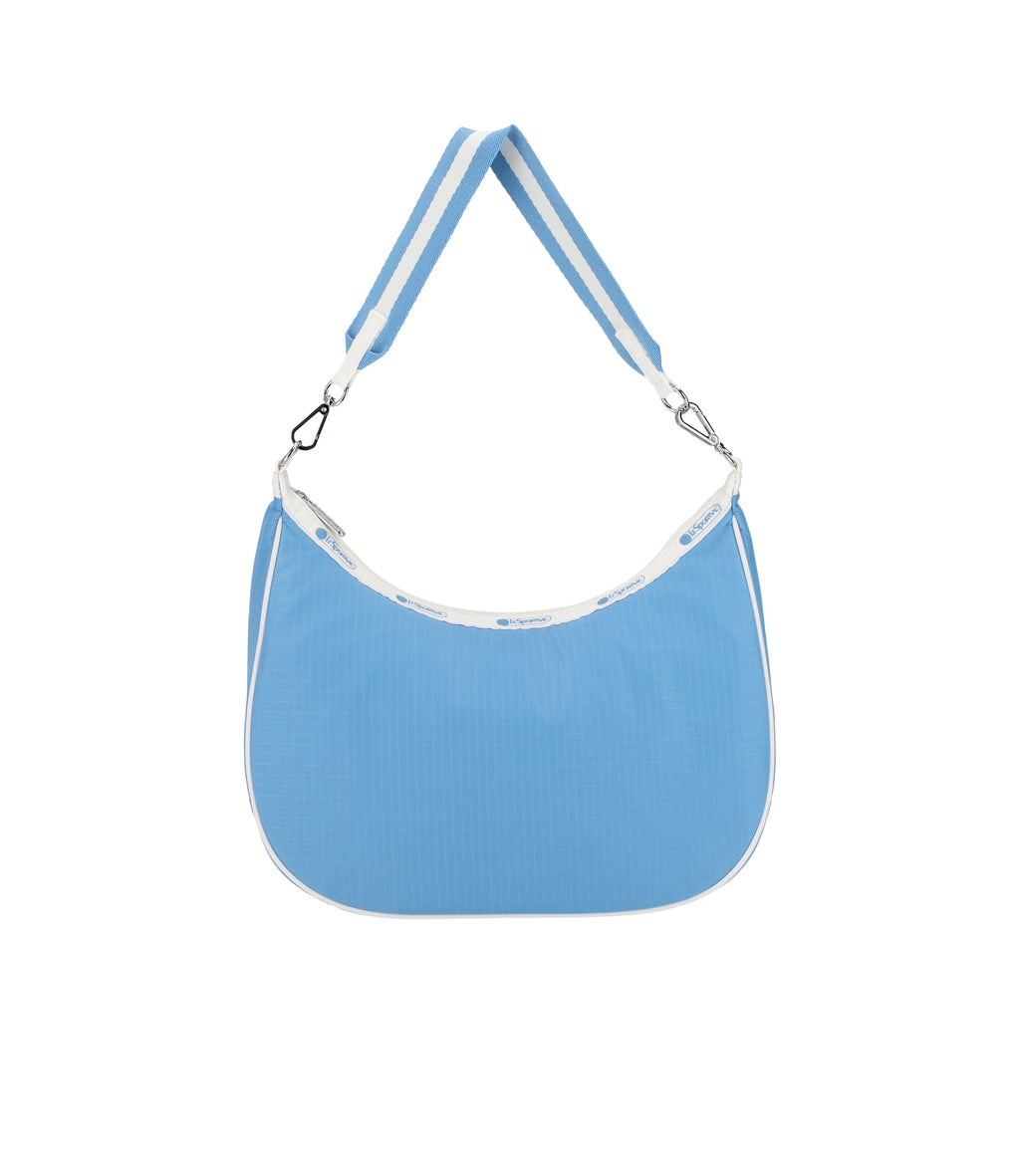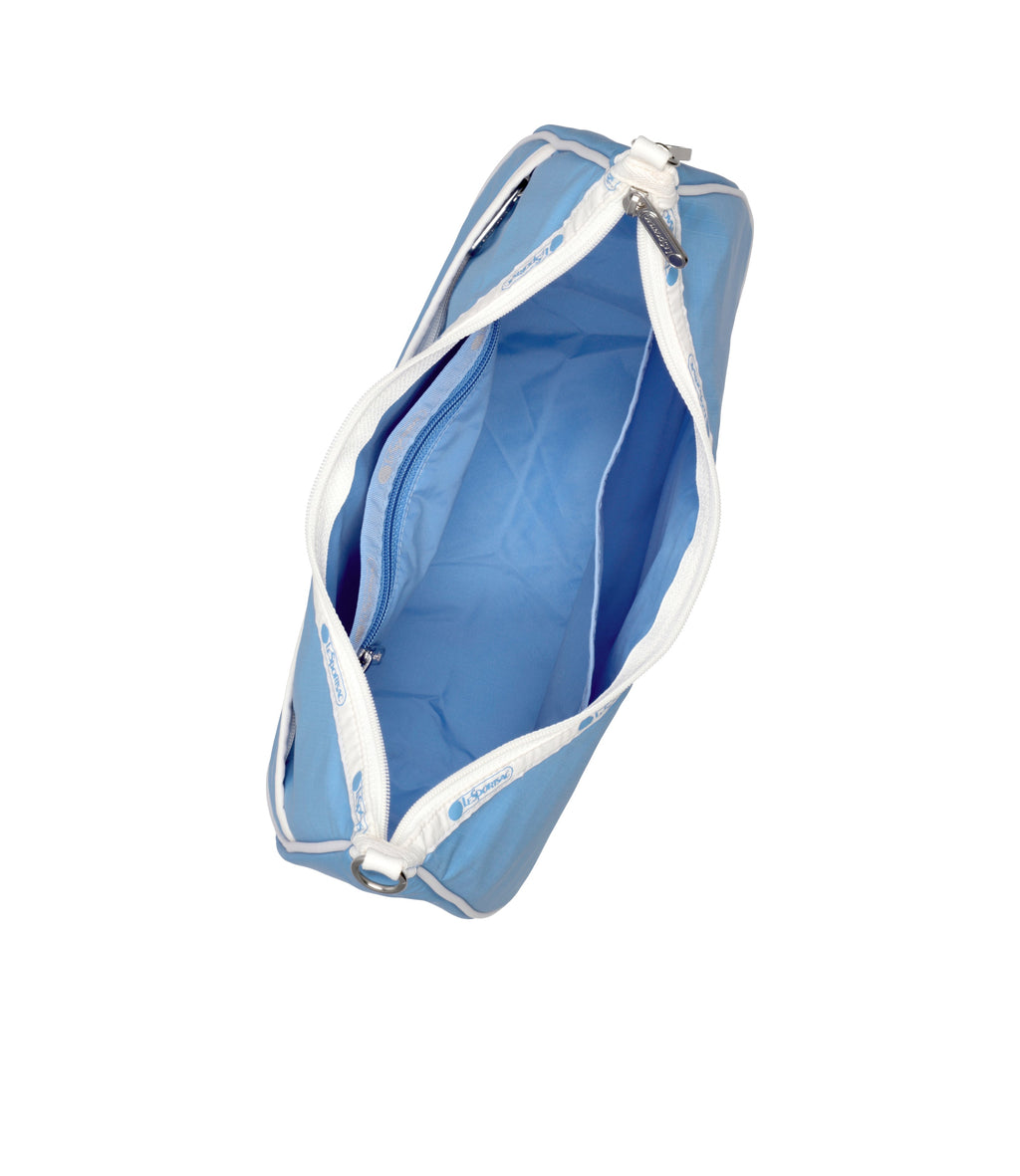 Classic, Spectator
North/South Convertible Hobo
Zip top main closure, Exterior back pocket with zip closure, Interior front wall open pocket, Interior back wall combination zip/open pocket, Two detachable strap options: Short Strap - 1.5in/3.8cm wide non-adjustable strap (with a drop of 5.75in/14.6 cm and a length of 17.75in/45 cm) and Long Strap - 1in/2.5cm wide adjustable/detachable crossbody strap (min length: 24.8 in/63 cm and max length: 42.5 in/108 cm, ), Metal hardware

Dimensions: 10.6H x 12.4W x 5.2D in, 27H x 31.5W x 13.3D cm

Made with recycled content: The ripstop body fabric used for this product is made from recycled post-industrial fibers.
Final Sale:
This North/South Convertible Hobo is available but cannot be exchanged or returned. Valid while supplies last. All sales are final.